Explore Acrylic Painting Blog

The Explore Acrylic Painting blog is our mini journal all about painting. Explore Our Blog will:
√ Let you know whenever we build any new pages on explore-acrylic-painting.com; telling you about a new tip, technique or experience to improve your paintings.
√ Keep you up to date with other postings about the joy of painting, new products we love, and in general how to maximise the fun in your painting practise, and in your life.
√ It is easy to subscribe to Explore Our Blog, just click on the orange button and follow the instructions.
Happy Painting everyone - now let's get into it!
Aravaipa Canyon - Arizona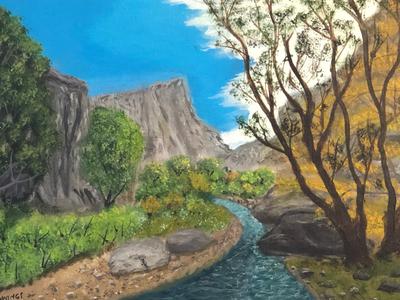 I started painting a year ago after retiring. I started drawing as a way to pass time and found I got pretty good at drawing after a few months. I decided