The Shell Line, Shingle Street
by Jane
(Suffolk, UK )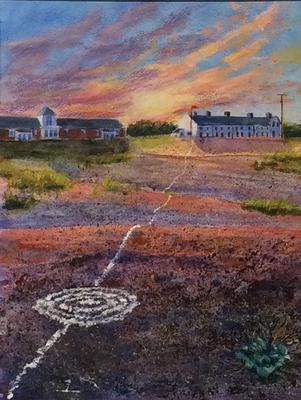 Shell Line, Mixed Media on Board
This is something of an experiment for me! The painting started out with watercolour washes which were then overpainted with acrylic and touches of pure colour added with oil pastels and pen & ink.

The second photo should tell you more about the Shell Line which is on a remote shingle beach in East Anglia, UK - it was created by two friends who were both recovering in serious illness and has been extended and maintained by visitors to the beach.

I'd love your comments on the painting - is it too gaudy ... does the shell line work?