Peggy's Cove Paintings
by Ruth E. sager
(Deseronto, Ontario)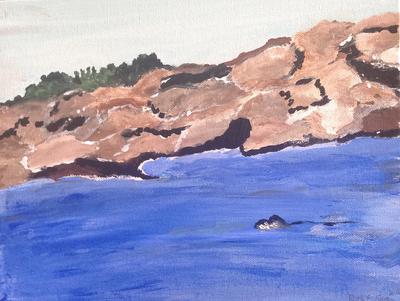 Peggy's Cove I
My name is Ruth E. Sager and about 3 years ago I started art as a hobby. I have never had a class and I am self taught. I draw and paint.

I love painting landscapes including mountains, water, and valleys and trees. I have had to practice and practice but I see improvement over the three years I have discovered my hobby.

These two painting I just finished are from two separate photographs that I took when I was on a trip to Halifax. We went to Peggy's Cove.

What a beautiful and reverent place. I felt something so strong there and I felt so much reverence there. It is hard to explain the feeling.
Join in and write your own page! It's easy to do. How? Simply click here to return to Your Acrylic Paintings.