More Mountains and Peggy's Cove
by Ruth E. Sager
(Deseronto, Ontario)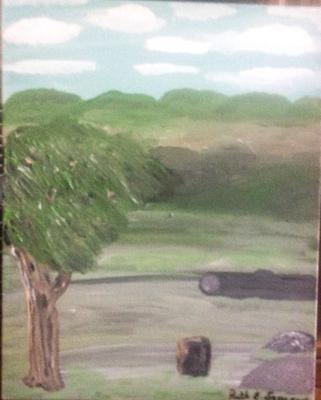 Mountains
Hi my name is Ruth Sager and I retired in March of 2014. I have taken art up as a hobby.

Part of my hobby is painting landscapes. I have this thing for painting mountains and water.

My husband and I went to Halifax in April, and part of our vacation was to see Peggy's cove. I painted a couple of images of Peggy's Cove.

Peggy's Cove - what an inspiration!
Join in and write your own page! It's easy to do. How? Simply click here to return to Your Acrylic Paintings.