More Mountain Scenes
by Ruth E. Sager
(Deseronto, Ontario)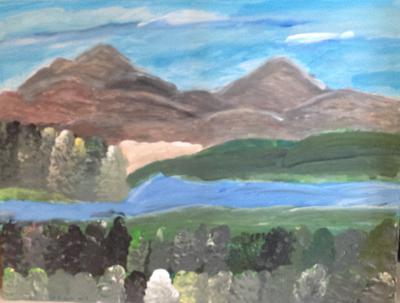 This is a hobby that is so awesome. I do not know where the drive to paint is coming from. When I started painting I have always used the acrylics.

I love using them and I am used to using them. I also draw and paint animals from birds to other animals. These paintings are some from last year that I painted.

I have an affinity to painting mountains.
Join in and write your own page! It's easy to do. How? Simply click here to return to Your Acrylic Paintings.