Malibu-Thanks to James
by Wendy
(Charleston, SC, USA)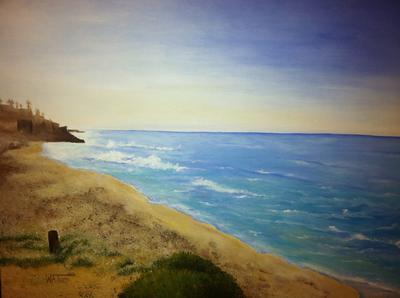 Malibu
It had been a long time since I had picked up a brush, and a friend of mine had taken a picture that I couldn't get out of my mind.

For days I thought about it and decided I was going to paint it. That was 3 years ago now. That picture gave me the inspiration I needed.

I just had a baby and I am blessed to be able to stay home with her, (thanks to my husband) and finally begin my dream as a professional artist.

My real dilemma now is sticking to 1 or 2 themes to focus on, so I can really establish a clientele.

Would love any feedback. Thank you.