Majestic Mountains and Beautiful Rivers
by Ruth E. Sager
(Deseronto, Ontario)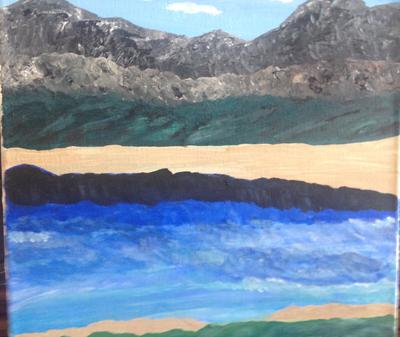 Majestic Mountains and Beautiful Rivers
Hi my name is Ruth Sager.

I started my hobby of artwork about a year now since I retired.

I love drawing and sketching and painting landscapes, especially mountain and river scenes.

I still can't believe that my hobby is art, as I never had an interest in doing art before! But since I retired it seems I can't get enough of it.

I am posting a few of my paintings here.

Also notice the butterflies I did. This one is titled "Butterflies in Spring".
Join in and write your own page! It's easy to do. How? Simply click here to return to Your Acrylic Paintings.