Loving Landscapes
by Matthew Worsley
(Brisbane, Qld)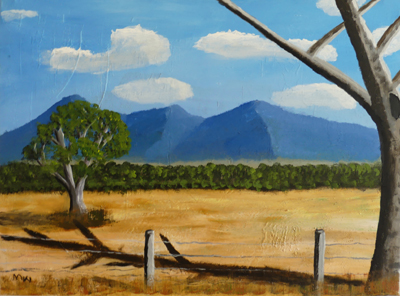 Reminds me of Home
I've been painting mainly landscapes with acrylics for 2 years and have thoroughly enjoyed every time I pick up the brush i'm in another zone.

I've been looking for a hobby after 30 years of rugby and I've found it with painting. I love Mark Waller's work, I think if I could get half as good as him I will be thrilled.
Join in and write your own page! It's easy to do. How? Simply click here to return to Your Acrylic Paintings.