A Very Strange-Looking Parrot Painting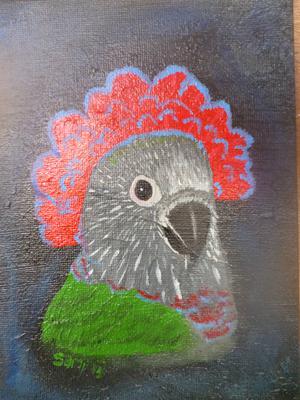 The painting
Okay, so I have done the three lessons of painting birds and I think I can get a photo and do it all on my pat malone....

So which bird to paint next... do I go for an easy one, nooooo I get inspired by one of the strangest looking parrots that I love. It is called a Hawk-headed Parrot and they are from South America. I just love their head feathers...

I have uploaded the photo that I got my inspiration from. I don't think I did too bad for a first effort.