A Painting A Month
by Brian Buchberger
(Milwaukee, USA)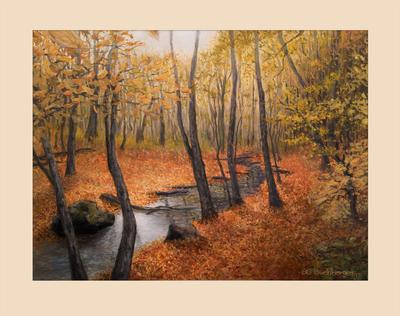 Autumn's Retreat
I haven't picked up a brush since 1977.

When I went to college I decided to study graphic design so I became an art director and abandoned painting until 2015.

I decided that it was time to rekindle my love of painting, and I challenged myself to complete a new painting each month in 2015.

These are January and February... still trying to finish up March - it's hard when you still have a full-time job 8 hours a day... but I'm determined!
Join in and write your own page! It's easy to do. How? Simply click here to return to Your Acrylic Paintings.