---

Passionate about painting with acrylics? Need a monthly fix chock full of inspiration? Need some help to take the pain out of your painting process? It's all here for you. Acrylics Anonymous. Zero elitism. Dive in.


---

If you enjoy Acrylics Anonymous, and you know someone who might also enjoy it, you can share by forwarding it to your friends!

If you are receiving this because a friend has forwarded this to you, and you would like to subscribe, click here!


---



Every month, we will produce a Subscribers Only "sealed section". It could be a painting technique, a short video tip, or anything we can think of that we reckon you might enjoy.

Please let us know what you think, we love your feedback! To leave comments, contact us here.


---

Mark has had some big changes to deal with this month - with his baby girl moving to university and the big smoke! Wahhh!

So we thought in "celebration" of this time of transition, and because we love you, we'd make his Limited Edition print "Transition" available for you with FREE SHIPPING!


Click here to purchase this print with your Free Shipping discount!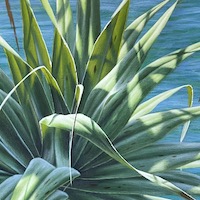 Realism Tip.

To add to the illusion of realism, I always look for at least 3 incremental transitions in colour. For example in a leaf, I might find the darkest hue or tone, the lightest hue or tone, and then the middle one.

Usually in the process of painting these shifts in colour, the transition you create seems much more sophisticated than just three colours.







Esk Workshop

There are only a few places still available for our upcoming Esk workshop. We'd love to see you there!

Click here for all the info!



---

Meet The Wallers

MTW is on the road! the world premiere of Meet The Wallers is happening in Tasmania at the Breath Of Fresh Air Film Festival. See the trailer here and follow the screening dates via the BOFA website. Follow the MTW Facebook Page here for all the info of the screenings around Australia this year.

Click here for the info through the BOFA site.


---

Every month, we choose an Artist from our forum to showcase.

You can even nominate someone if you like. (Or yourself!). To do this, check out the forum and then send us an email! It's that easy.

This month we're featuring artist Toni Stritzke from Perth, WA, with her painting,"Surprising a Kangaroo Mumma with her Joey". Thanks so much for sharing your painting and your story Toni, what a lovely afternoon you had discovering this beauty!



Click here for more information about Toni's painting "Surprising a Kangaroo Mumma with her Joey".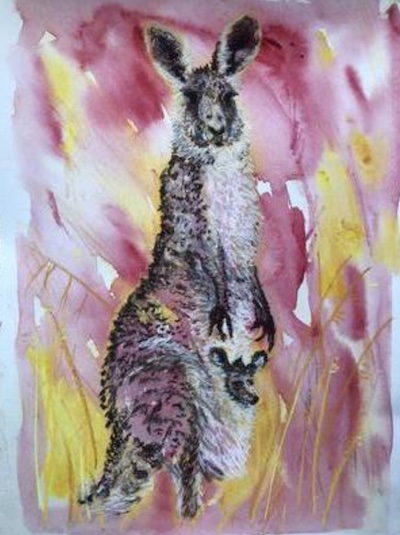 Amber Share is an artist who has turned 1-star National Park reviews into hilarious posters. Check her and her work out, you can even pre-order her "Sub-par Parks" book, out soon!

Click here to check out Amber's work


---

Jim McKenzie is a sculptor and filmmaker and has made this fantastic film "Friends with Death".

Check out Jim's awesome stop motion film!


---


If you have a link you like, please share it with us! You can contact us to let us know. Thank you!



This is the section where you can "get your name in lights!" (well at least out there in the internet world!).

If you have works in progress you would love to show off, or finished pieces you are particularly proud of, we would love to see them!

We especially like to hear about the story behind the creation.

This month's submission comes from our very own Mr Waller!

From Mark:
"This is a commission piece. After exchanging a few emails and phone calls back and forth, we managed to negotiate a path which culminated in this picture. This is the embodiment of the process of transitioning an idea from the client's mind, to canvas.

I'm lucky enough that people know my work well enough that they know roughly what to expect from a "typical" commission piece. I paint a lot of commission pieces based around pandanus and water. They're obviously not limited to this subject, but at the moment it seems like they are!

Even though these are commission pieces and I'm doing them for clients, I still hold enough interest and excitement in the subject and process to keep me lit up.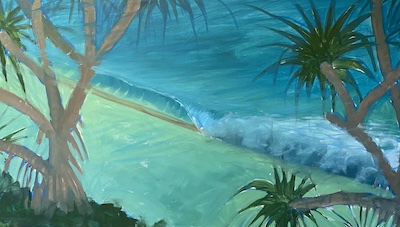 The loose idea was roughed out on a canvas that suited the proportions that the clients wanted, and an email sent off. At this point it's really easy to move objects around - there's not a huge investment in time, so branches can be moved, colours changed, things like that.

We agreed that there is something exciting about walking around a headland and looking down into the water. There's a sense of heightened anticipation, especially as a surfer.

My clients were specifically interested in water in the foreground, and wanted that lovely warm tropical clear water feel, with the light play on the sand underneath the water. I never get sick of painting waves, especially cracking surf waves :)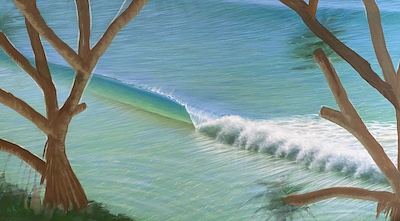 I like the idea of the wave reeling off into the distance, being glimpsed through the sharpness and bizarre shapes of pandanus trees. There's a lovely juxtaposition between the smooth invitation of the water, and the spiky framing of the pandanus. I remember the time standing there like this; on the one hand looking at the wave, and at the same time looking for the safest way down the hill.



After all that, I then get lost in all the light play on the leaves and branches, the backlighting on the leaves particularly to create the impression of a slight transparency; and the dense solidity of the branches. There's magic in the world.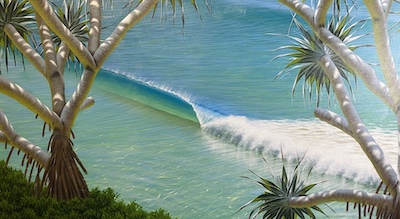 Once all of the plants were established to a reasonable level, a couple of coats of Heavy Gel Gloss were applied. I then start mixing colours such as Burnt Umber and a tiny touch of French Ultramarine Blue to give the branches some volume and to soften the edges of the highlights. I did some glazing with "gold" made from thinned Cadmium Yellow Medium, just to add to the sense of warmth and the illusion of light bouncing onto the underside of the branches. Then I put the highlights in all the shrubbery, at the base of the plant to suggest dappled light filtering through to the undergrowth.



I roughed this painting in using Atelier Free Flow, and then used Atelier Interactive for most of the rest of the painting, except for the whitewash trails and the sharper white highlights on the leaves I used Free Flow.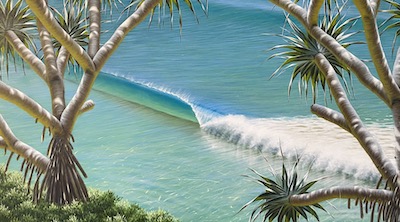 Thanks so much Mark for giving us your process of creating this commission! What a glorious painting! To follow Mark on his socials,

Click here for Facebook,

Click here for his instagram,

Click here for Twitter,

And here for his website!


---


We hope you enjoyed this issue of Acrylics Anonymous!

If you have any suggestions, comments or feedback for the ezine or our site, please don't hesitate to contact us.



Until next time, make sure you stay safe and well, and chuck some paint around!

Cheers from Frankie & Mark :)


---
For our Youtube channel, click here.
To join our Youtube channel as a member for a few bucks every month (in exchange for even MORE awesome perks, click here.
For our Instagram, click here.
For our Website, click here.
For our Facebook page, click here.
For our Pinterest, click here.
---