---

Passionate about painting with acrylics? Need a monthly fix chock full of inspiration? Need some help to take the pain out of your painting process? It's all here for you. Acrylics Anonymous. Zero elitism. Dive in.


---

If you enjoy Acrylics Anonymous, and you know someone who might also enjoy it, you can share by forwarding it to your friends!

If you are receiving this because a friend has forwarded this to you, and you would like to subscribe, click here!


---



Every month, we will produce a Subscribers Only "sealed section" - just keep scrolling to see it. It could be a painting technique, a short video tip, or anything we can think of that we reckon you might enjoy.

Please let us know what you think, we love your feedback! To leave comments, contact us here.


---

We have 30% off everything in our Explore Store!

Especially for you!
Use code: CHEER at checkout
*valid until 24th December 2021*


Click here for more info and to purchase!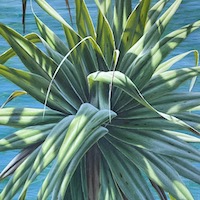 Let's Get Organised! Let's face it, with Christmas coming up and all the shopping and prepping, you're probably going to find it hard to find time to do any serious painting.

Maybe it's a great time to clean up your paints, organise your space, and make some room on your shelves for all those lovely art supplies your loved ones are going to gift you. Then you'll be ready for whatever 2022 has to throw at you - painting-wise that is :D






Competition Winner Announcement!

It's time to announce the winner of Mark's original painting from last month's competition - a sunrise over the water, acrylic on unstretched canvas 275mm x 450mm, valued at AUD$285.

The winner is Darky Deaves who correctly guessed the colour combination Mark used at 2:30 and went into the draw with lots of other correct guessers! Congratulations Darky Deaves, we'll be in contact soon to get your painting to you.

Click to see the winning announcement here!


---

Bloopers For The Silly Season

Hope you enjoy these funnies from the archives!

Click here for some laffs!


---

And More on Youtube!

Not sure if you've seen our latest tutorial on painting a sunset landscape "with rays", but if not, check that one out below!

Check out our latest full tutorial here!


---

Merch Sale Too!

In keeping with the spirit of Christmas we're also offering 20% of all merch in our Youtube shop! Use code: HOHOHO!

Here's Mark sporting our Acrylics Anonymous face mask called "Make A Splash".

Click here to go to our Youtube shop.


---

Every month, we choose an Artist from our forum to showcase.

You can even nominate someone if you like. (Or yourself!). To do this, check out the forum and then send us an email! It's that easy.

This month we're featuring artist and friend Jim Parsons, from the Gold Coast, Australia, with his painting,"Flowers In Glass Bowl". Thanks so much for sharing this with us Jim, it's so nice to see you painting again!



Click here for more information on Jim's painting "Flowers In Glass Bowl"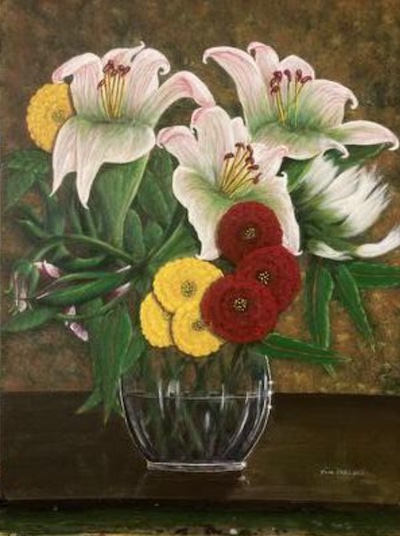 Street artist David Speed produces incredibly vibrant "neon" paintings. Read his interview with hobojack platform here:

Read the article about David Speed here.


---

Did you know you can grow a pine tree from a pine cone? Seems obvious right? Here's a great idea to try next time you pick up a pine cone!

Try growing your own Christmas Tree here :)


---


If you have a link you like, please share it with us! You can contact us to let us know. Thank you!


This is the section where you can "get your name in lights!" (well at least out there in the internet world!).

If you have works in progress you would love to show off, or finished pieces you are particularly proud of, we would love to see them!

We especially like to hear about the story behind the creation.

This month's submission comes from talented Aussie artist Sherry McCourt, with her painting "Sharing The Best Spot".

From Sherry:



"If you live near some of NSW best beaches, it's a given that you'll be inspired by what you see. Every beach has it's own draw card - some attract surfers, some call to families with children and some beckon to rock fishing.



I liked the idea that a couple might share their favourite spot, even the rock they balance upon. There are as many ways to apply oil paint as there are people with a paint brush. I like alternating my approach so that it's not a daily comfort zone for me.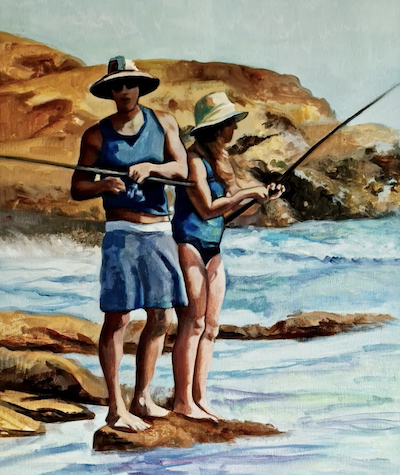 This method is a favourite. Start with a loose idea, underpaint as if it was realistic, then search through the brush strokes looking for shapes and tones that don't necessarily have to be realistic or perfect.


Thanks so much Sherry for sharing your process into creating this fantastic memory :) To follow Sherry on her socials,

click here for Instagram!

click here for Facebook,

and click here for her Bluethumb!


---


We hope you enjoyed this issue of Acrylics Anonymous!

If you have any suggestions, comments or feedback for the ezine or our site, please don't hesitate to contact us.

Until next time, we hope you have a very happy Silly Season, and make sure you stay safe and well, and chuck some paint around! We'll see you back in early February!

Cheers from Frankie & Mark :)


---
For our Youtube channel, click here.
To join our Youtube channel as a member for a few bucks every month (in exchange for even MORE awesome perks, click here.
For our Instagram, click here.
For our Website, click here.
For our Facebook page, click here.
For our Pinterest, click here.
For our Tik Tok, click here.
---