---

Passionate about painting with acrylics? Need a monthly fix chock full of inspiration? Need some help to take the pain out of your painting process? It's all here for you. Acrylics Anonymous. Zero elitism. Dive in.


---

If you enjoy Acrylics Anonymous, and you know someone who might also enjoy it, you can share by forwarding it to your friends!

If you are receiving this because a friend has forwarded this to you, and you would like to subscribe, click here!


---



Every month, we will produce a Subscribers Only "sealed section" - just keep scrolling to see it. It could be a painting technique, a short video tip, or anything we can think of that we reckon you might enjoy.

Please let us know what you think, we love your feedback! To leave comments, contact us here.


---

Does Being Grateful Make You A Better Painter?

In this month's Sealed Section, Mark explains this very concept!
Exclusively for you!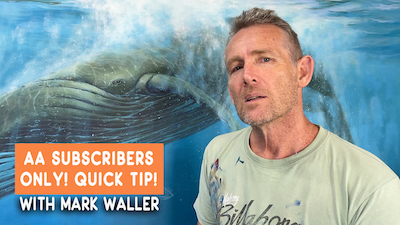 Click here to go to the video!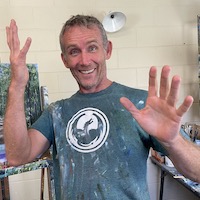 Maybe it's a great idea to keep playfulness in your mind while you're painting.

It's wayyyyyy too serious out there at the moment, and perhaps being playful could actually be gratitude in action? Hmmm. Something to ponder anyway!






We Are On The Tik Tok!

Well well well. We have moved into the 21st Century! Actually my lovely teenage daughter set us up with our new Tik Tok channel, and eventually you'll find lots of short bite tutorials, techniques and info over there. In the meantime, please go give us a follow so all of Amy's hard work doesn't go to waste :D

Click here to find us on Tik Tok!


---

New Blog Post.

Mark has written another thought provoking blog - and this time it's primarily about gratitude. Take the time and have a read - you never know, you may even come away with a useful nugget or two :)

Click here to have a read.


---

Youtube News.

We have a couple of new videos up on the channel, both relating to the gorgeous refractive light play that shows up on the sand underwater. One is a "short", part of our "tiny moments" series of magical everyday moments. The other is a full tutorial on a simple technique to create refraction. Hope you enjoy!

Here's the Youtube "short"

And here is the full tutorial!


---

Every month, we choose an Artist from our forum to showcase.

You can even nominate someone if you like. (Or yourself!). To do this, check out the forum and then send us an email! It's that easy.

This month we're featuring artist Toni Stritzke, from Perth Australia, with her painting,"Angel Mine". This one is a really interesting evolutionary story and we are so grateful you shared this with us Toni!



Click here for more about Toni's "Angel Mine"


Andreas Wannerstedt is a Stockholm based artist and art director who crafts unique 3D sculptures and mesmerizing looping animations. Check out some of his incredibly satisfying projects via the link below.

See Andreas' projects here.


---

Siri HID is a very impressive artist who you may've seen painting the Mona Lisa with both hands simultaneously. And if you haven't seen it, well! Here's the vid from her instagram page!

Watch Siri's incredible ambidextrous process here!


---


If you have a link you like, please share it with us! You can contact us to let us know. Thank you!



This is the section where you can "get your name in lights!" (well at least out there in the internet world!).

If you have works in progress you would love to show off, or finished pieces you are particularly proud of, we would love to see them!

We especially like to hear about the story behind the creation.

This month's submission comes from Lennox Arts Collective member and incredibly talented artist Timothy Clift, with his painting "Through The Grass, McLeans Ridges".

From Tim:

"I was inspired to paint this particular scene for a couple of reasons. Firstly it is located just around the corner from my home, so I walk past it most days and the view never fails to catch my attention.

The beautiful row of magnificent fig trees leading my eye to the distant valley and the Nightcap Ranges beyond are an uplifting sight.

Secondly, on the day I photographed the scene, the grass had not been cut for a while and it was capturing the late afternoon light and creating its own beauty. I was able to crouch low and make the grass a feature of this scene.

I loved the layering of the image - the playfulness and texture of the grassy foreground, the structure of the fig trees leading the eye into the distant valley in the middle and the softness of the big sky above.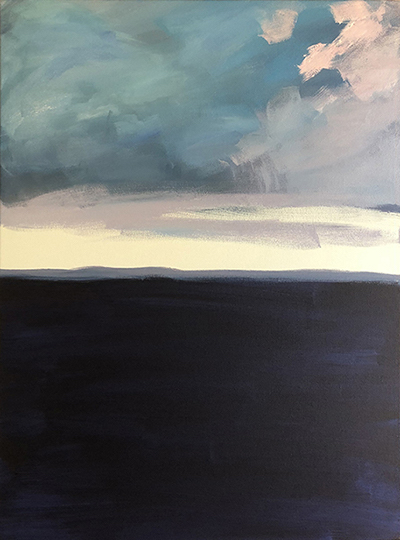 I filled my whole canvas with colour first, using the colours that I wanted to peep through in the final piece. I do like emerging from a dark background, especially at the base of my paintings. I find it grounds them and helps create depth.

I like the shadows to have some life to them and never use black. I usually mix some Pthalo Blue with Alazarin Red to get a warmer shadow, which is what I did here.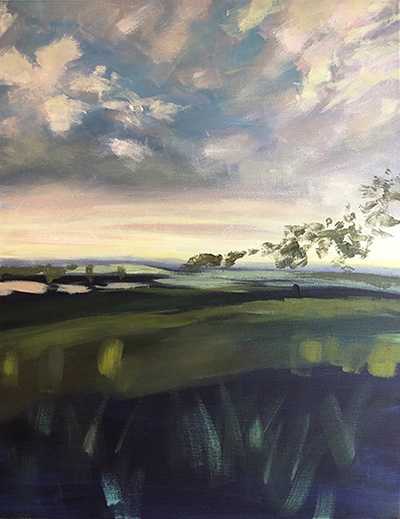 Once my background colours were blocked in, I worked from the back (and top) of the picture to the front, first creating the sky.

I enjoy painting the sky, especially when there are clouds capturing moody light, as it is a subject that allows me to be fairly loose and free with my brushstrokes. I can be an impatient painter, but I find the sky often comes together quickly for me, which suits my artistic temperament. I also tend to leave the more difficult parts of my work to the end, perhaps so as not to get despondent early on in the painting.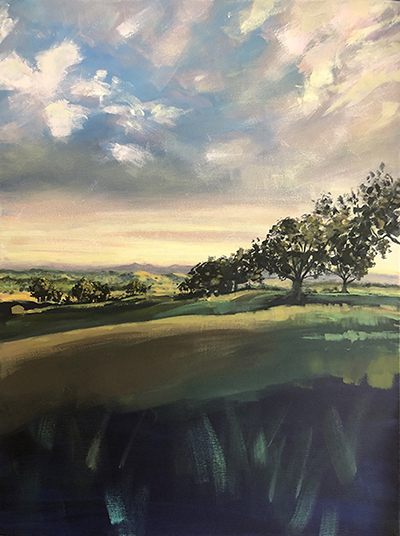 I then moved on to the valley below. This middle ground tests me as there are so many little patches of detail that define the landscape that I also wish to remain loose. I strive to keep it as soft and impressionistic as possible to keep it feeling distant and try to resist putting too much detail in.

Finally I tackle the wild grass at the base of the picture. I am often intimidated by the foreground in my work and can struggle with it sometimes. Perhaps because it is so up front and is a key part in creating depth. Sometimes I want it to almost disappear so the eye is taken further in, but in this case I wanted it to create textural interest without detracting from travelling further into the image, so it felt like a real challenge. Even though it is the most detailed part of the composition, I really wanted to keep it loose and wild. I painted the blades of grass is varying directions and mixed up the colours from cool greens through to light oranges to hopefully achieve that wildness and the play of light on the tips of the grass."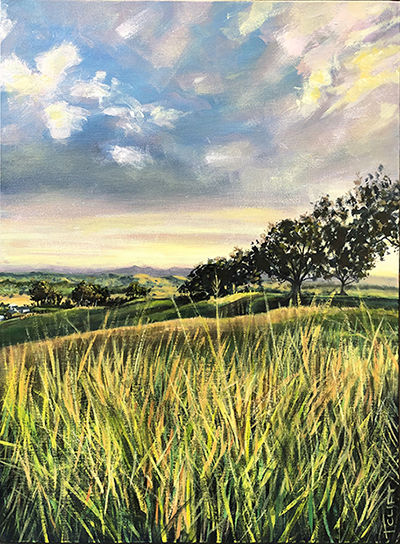 Thanks so much Tim for sharing your process into creating this gorgeous landscape :) To follow Timothy on his socials,

Click here for his Instagram

And click here for his website!


---


We hope you enjoyed this issue of Acrylics Anonymous!

If you have any suggestions, comments or feedback for the ezine or our site, please don't hesitate to contact us.

Until next time, make sure you stay safe and well, and chuck some paint around!

Cheers from Frankie & Mark :)


---
For our Youtube channel, click here.
To join our Youtube channel as a member for a few bucks every month (in exchange for even MORE awesome perks, click here.
For our Instagram, click here.
For our Website, click here.
For our Facebook page, click here.
For our Pinterest, click here.
For our Tik Tok, click here.
---