1st November 2015, issue 044

---

Passionate about painting with acrylics? Need a monthly fix chock full of inspiration? Need some help to take the pain out of your painting process? It's all here for you. Acrylics Anonymous. Zero elitism. Dive in.


---

If you enjoy Acrylics Anonymous, and you know someone who might also enjoy it, you can share by forwarding it to your friends!

If you are receiving this because a friend has forwarded this to you, and you would like to subscribe, click here!


---

Subscribers only…..shhhhhh…sealed section just for you!

Tip of the month

News

Artist In Focus

Links we like

Works in progress…..show us your paintings!





Every month, we will produce a Subscribers Only "sealed section". It could be a painting technique, a short video tip, or anything we can think of that we reckon you might enjoy.

Please let us know what you think, we love your feedback! To leave comments, click here.



In a Rut With Your Surfaces?

Need some inspiration? Here's 5 tips to kickstart your brain :) This is a large PDF file (about 7mb) so allow a little bit of time for it to download.

And then, enjoy!

Click here to access!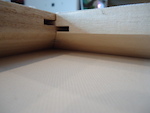 Saggy Baggy Canvas?


If your canvas is too stretched, try wetting the back of it thoroughly with a damp cloth. As it dries, the weave will shrink and become tight in the stretcher bar once again. Yays!









Interview with an Expert

In our new series we'll be interviewing some amazing and inspirational people. Check out our latest interview with Colour In Your Life CEO Graeme Stevenson.

Click here to find out more.


---


How Much Dick is Too Much?

Dick Millott is back with Part 4 of The Struggling Artist, so you can decide just how much of this funny man is too much :)

Click here to read on.


---

Every month, we choose an Artist from our forum to showcase.

You can even nominate someone if you like. (Or yourself!). To do this, check out the forum and then send us an email! It's that easy.

This month we're focussed on artist Joanne Nicole from Perth, Australia with her lovely painting "Alfie The Cat". This is a beautifully rendered piece with dynamic composition - awesome work Joanne!



read more about Joanne's "Alfie The Cat"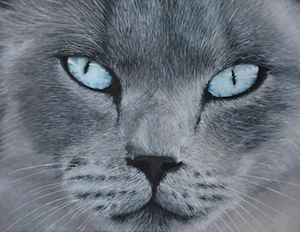 No fish were harmed in the making of this video!

Join Riusuke Fukahori as he reveals to us his fascinating journey, and way of thinking in 3D when rendering his fish art. Goldfish + resin = AMAZING!

Click here and prepare to be gobsmacked.


---

And yet more visual delight for you!

Dive into Joe Fenton's world for a few minutes to immerse in his extraordinary process over a few months of painstaking creation for his work "Pater" created in 2014. Just fantastic. And a teensy bit disturbing. Although, I read somewhere that art should disturb the comfortable, and comfort the disturbed.

Click here to watch this amazing artwork unfold.


---


If you have a link you like, please share it with us! You can contact us to let us know. Thank you!



This is the section where you can "get your name in lights!" (well at least out there in the internet world!).

If you have works in progress you would love to show off, or finished pieces you are particularly proud of, we would love to see them!

We especially like to hear about the story behind the creation.

This month's painting comes from Martin Fakaia, based in QLD, Australia.

And his short and sweet story, to follow. From Martin:

Hi my name is Martin Fakaia, I have always been fascinated with the ocean and the beach. I just can't help myself most of time - I love painting beachscapes, the water, the breaking waves, the whitewash.

I don't know, maybe this has gone back to my childhood upbringing, I was brought up on an Island most of my life.

Through painting - I have only picked it up in the last 3 yrs and am loving it, it is so relaxing and rewarding for me..... Hope you enjoy this one.

Thanks so much for sharing your beautiful, bright painting with us Martin!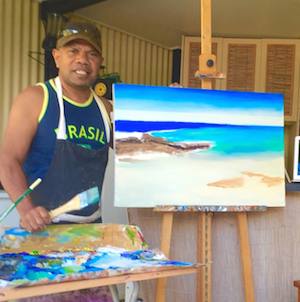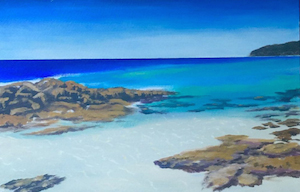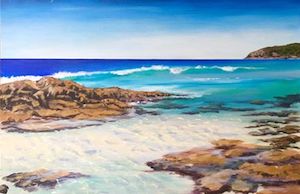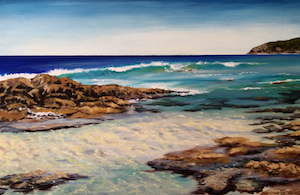 ---


Hope you enjoyed this issue of Acrylics Anonymous! If you have any suggestions, comments or feedback for the ezine or our site, please don't hesitate to contact us.

Until next time, make sure you chuck some paint around!

Cheers from Frankie & Mark :)


---