1st September 2015, issue 042

---

Passionate about painting with acrylics? Need a monthly fix chock full of inspiration? Need some help to take the pain out of your painting process? It's all here for you. Acrylics Anonymous. Zero elitism. Dive in.


---

If you enjoy Acrylics Anonymous, and you know someone who might also enjoy it, you can share by forwarding it to your friends!

If you are receiving this because a friend has forwarded this to you, and you would like to subscribe, click here!


---

Subscribers only…..shhhhhh…sealed section just for you!

Tip of the month

News

Artist In Focus

Links we like

Works in progress…..show us your paintings!





Every month, we will produce a Subscribers Only "sealed section". It could be a painting technique, a short video tip, or anything we can think of that we reckon you might enjoy.

Please let us know what you think, we love your feedback! To leave comments, click here.



Horizon Issues?

In this studio video session with Mark learn some tricks and tips for painting your perfect horizon.

Happy Painting :)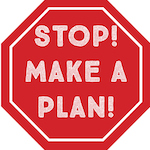 Regain Your Control.


Painting getting away from you? Stop. Think. Go back to it with a plan.

Don't follow a mistake with a crazed frenetic effort to recover. It'll only end in tears. Trust me, I'm an expert on this one.









Website Changes!

I have been beavering in the background for a loooong time now to make your explore site mobile friendly and generally more betterer. Go and peruse the changes and please let me know if anything bothers you, as I'll be tweaking out any issues over the next few weeks. New look, same content. We hope you like it!

Click here to explore the changes.


---


Have Another Laugh On Us

The Struggling Artist is back with Part 2 in our new series of articles from our man on the ground in the south, Dick Millott. More lol's, yay!

Click here to read on.


---


Unlocking Formula What?

We've been doing some more filming with Chroma to explain exactly how to use Unlocking Formula. If you want to check it out, it's up on the Atelier site now.

Click here for Mark's video.


---

Every month, we choose an Artist from our forum to showcase.

You can even nominate someone if you like. (Or yourself!). To do this, check out the forum and then send us an email! It's that easy.

This month we're highlighting artist Bobbi from Florida, United States and her amazing first "real" piece "My Adventurous Son". Give it up for top Mum Bobbi!!!



read more about Bobbi's "My Adventurous Son"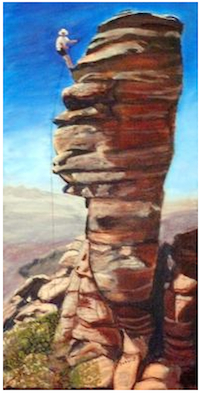 I tend to avoid about.com just because it's like a multinational corporation on the internet, and I like to go for the little guys. Anyway, in the spirit of non-elitism I found some great info there which hopefully you may find useful too! Got acrylic paint problems?

Here's some solutions which may help. Check them out.


Click here for more info.


---

I'm really not a fan of reality TV (or really any TV), but this guy has some talent! Check it out for 3 minutes of your life why don't cha. Pretty cool :)

Click here to see something amazing. Wait. That sounds like spam. It's not. Don't worry. I wouldn't do that to you.


---


If you have a link you like, please share it with us! You can contact us to let us know. Thank you!


This is the section where you can "get your name in lights!" (well at least out there in the internet world!).

If you have works in progress you would love to show off, or finished pieces you are particularly proud of, we would love to see them!

We especially like to hear about the story behind the creation.

This month's painting comes from Mike Montgomery of Fort Worth, Texas.

From Mike:

"Underwater Life II"

The inspiration for this piece came from my recently found love of diving. I had long loved to snorkel and have always loved the ocean (though I am a land dweller). On a recent trip to Belize, I went diving for the first time. I was very aware of the way light reflected and penetrated through the water creating beautiful patterns on everything. I was also mesmerized by the reflections on the surface of the water, reflecting everything under the water in the shallows, and filtering the sun in the deeper dives.

Unfortunately I did not have an underwater camera to capture all this greatness, but had the desire to paint and share the feeling of what I felt in my first dive. Once back home, I began to paint immediately to capture this experience. I have produce a few underwater paintings, but I saw this one photo that summed it up almost perfectly. In it I have the reflections on the top of the water while I can see the light filtering all the way to the bottom of the ocean floor. I just had to paint it.

I painted this on an 18 x 24 (inch) gallery wrapped canvas. I used the Chroma Atelier Interactive acrylic paint. I had been wanting a more involved painting using these "new-to-me" acrylics. I have created about 3 other paintings with them, but they were quick paintings for a social paint class I lead a couple times a month. We call them "Sip N Paint" nights where several people whom are mostly non-artists come to follow you in a painting whilst indulging in various adult libations. This is mostly for a good time and not too serious, so the paintings have to be fairly simple and able to be completed in 2 hours. Having created 6 of these recently, I needed a break for something more challenging for me.

I chose this particular painting as I had been putting if off for a while due to all the nuances of detail involved. This was perfect, and a perfect test of the new paint. Along the way, I tested the blend-ability, which was buttery smooth and perfect. I used both a retarder and gel mediums for make glazing techniques and create more depth as well as straight from the tube diluted with water tests to get more vibrant and strong colors. After 3 sessions and about 6 hours, I had reached my completion point. This is the point of the painting that the work tells me it is done. A strong and vast feeling emerges in me that says, rest, it is done. Mostly I listen when that happens even if my plans are much grander in scale.

I was very happy with this painting, immediately putting it on the web gallery for purchase and it was getting a large and favorable response.  In my excitement and haste, I had totally forgotten the word "interactive" and rushed to place the gloss varnish on the piece for it's protective coating, which also deepens the paint and gives a richness to the painting

It went on hazy, which is normal as it dries to a nice clear glossy finish. A few hours went by and I noticed the piece was still hazy. I touched it, it was dry, maybe it needed one more coat, I thought. I have used this product many times - never had this issue after it was dry. One more coat goes on. The next day it is still hazy. Then I decided to see if Mark had any hints on his website about using the sealer coat. I found one straight away, and he mentions he waits 48 hours for the "interactive" paint. That was a DOH! moment as it suddenly became very clear what happened. I had not waited and this product reactivated the paint and the hazing was the paint working in again and becoming muddy. I was truly distraught, angry, and really beside myself. all this work, gone in seconds. I knew I had to paint it over, and I did, but at the time re-doing it was not my happy place. 

The next day I restarted. Watching a few of Mark's DVDs helped me get my energy going and up again. I changed the work quite a bit from the original. I gave it more depth by adding a gradient side showing the farther away bottom ocean floor. I put in less fish and added more detail to the diver. I was very pleased with this second approach. In the end, I am glad the mistake made me revisit the painting even if it did cause a stir of emotions for the lost original piece. Pics as follows:

Session 1 - original painting
Session 4 - finished original painting
Disaster 1 - Hazing left the original painting dull and lifeless.
Session 1 - Repainting - more depth coming in
Session 3 - finished painting. "

Thanks so much for sharing your intense journey with this piece Mike! You can also see this piece up on the forum at www.explore-acrylic-painting.com/underwater-life.html

Go on - upload your own painting today!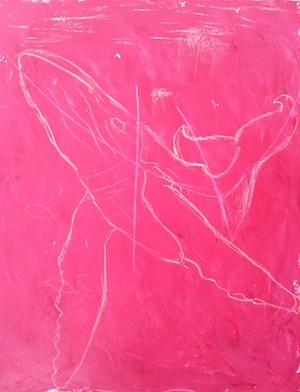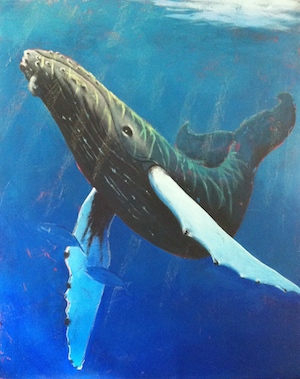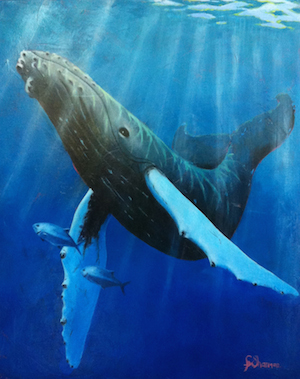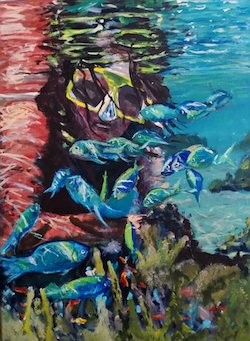 ---


Hope you enjoyed this issue of Acrylics Anonymous! If you have any suggestions, comments or feedback for the ezine or our site, please don't hesitate to contact us.

Until next time, make sure you chuck some paint around!

Cheers from Frankie & Mark :)


---