1st August 2015, issue 041

---

Passionate about painting with acrylics? Need a monthly fix chock full of inspiration? Need some help to take the pain out of your painting process? It's all here for you. Acrylics Anonymous. Zero elitism. Dive in.


---

If you enjoy Acrylics Anonymous, and you know someone who might also enjoy it, you can share by forwarding it to your friends!

If you are receiving this because a friend has forwarded this to you, and you would like to subscribe, click here!


---

Subscribers only…..shhhhhh…sealed section just for you!

Tip of the month

News

Artist In Focus

Links we like

Works in progress…..show us your paintings!





Every month, we will produce a Subscribers Only "sealed section". It could be a painting technique, a short video tip, or anything we can think of that we reckon you might enjoy.

Please let us know what you think, we love your feedback! To leave comments, click here.


Wanna Get Zen?

Discover 4 easy tips to bring you back to your painting zone with this great downloadable poster.

Enjoy!

Click here to access!








Be present.


Watch the paint glisten - feel the brush slide. Feel the vibration of the canvas through the brush.

Take in the reflections of the light in the wet paint. Enjoy the process. Wallow in the process. LOVE moving paint around.







Have a Laugh On Us :D

The Struggling Artist is our new series of articles from our man on the ground in the south, Dick Millott. Get set for some serious LOLs with this one, as you are taken on Dick's journey of painting rediscovery.

Click here to read on.


---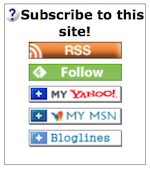 Want The Latest From The Website?

Subscribe to our RSS feed for instant notifications whenever a page is updated. Find this image on the homepage (left under the navigation) and click on the tiny question mark in the top left corner for more info.

Click here to find this image and subscribe to the RSS feed.


---

Every month, we choose an Artist from our forum to showcase.

You can even nominate someone if you like. (Or yourself!). To do this, check out the forum and then send us an email! It's that easy.

This month we're putting the spotlight on artist Teresa Super from Alberta, Canada and her calming piece, "Mountain Glow". Awesome light and a great feel. Well done Teresa :)



read more about Teresa's "Mountain Glow"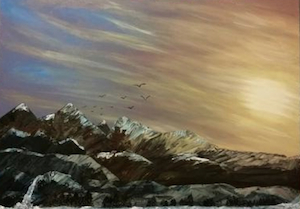 If you can ignore the ironically cluttered webpage that brings you this sage wisdom, you are in for some great advice on de-cluttering.

Learn how to organise and simplify your life for optimum emotional health. Sounds pretty good to me!

Click here for more info and inspiration.


---

Anything that has a tagline of "Finding yourself by honoring the mystery that is you…" has my vote for the sheer comic value (apologies to the "serious and proper" zen people for any offence taken there).

Dive in to some "one-ness" at the zen school for creatives.

Click here for some great ideas to grow as an artist and a human.


---


If you have a link you like, please share it with us! You can contact us to let us know. Thank you!



This is the section where you can "get your name in lights!" (well at least out there in the internet world!).

If you have works in progress you would love to show off, or finished pieces you are particularly proud of, we would love to see them!

We especially like to hear about the story behind the creation.

This month's painting comes from the colourful and wonderfully creative artist, also a member of the Lennox Arts Collective, Fiona Reddoch.

From Fiona:

"Through my eyes"
23 1/2" square
acrylic and ink on canvas

I never know what I am going to paint when I stand staring at the white canvas.


The way that I paint is completely intuitive. I more or less ask the canvas what it wants to become, and then I am drawn to which colours to use.
 I like to paint with my hands mostly, and found objects, but I do use brushes on occasion.

I am influenced by my surrounds and my emotions, and I am inspired by other artists and their work.

I don't really feel that I have one look, but I do like to paint with bright, colourful and engaging colours.

This particular piece started off when I was painting in the garden, the sky was blue and the flowers were smiling at me. That was all that I painted in that session (see the first pic), as I tend to work on a least 4 pieces at the same time. The reason that I do this is because I use the same palette, and all my paintings make up many layers done at different stages. I really enjoy this process, as I never know what will evolve in each session. I love the unknown and the undiscovered, as that is what draws me to the next layer, and in that next layer my painting environment and my emotions will be in a different place and so the layers evolve.

When I started the the following layers, it became a build up of soft organic fluid shapes, influenced by the creatures and bubbles in the ocean. I took one colour and painted with found objects in random places, then the next layer was another single colour and so forth, until I felt that the painting bubbled and tumbled and flowed. I feel I like I could even hear the sounds on the canvas.

The final layer (the third pic) I used white only, and in keeping with the organic earth feel I was drawn to the formation of opals in the earth, reflecting the sunset, the ocean, the sky, the grass etc.

There is a transparency in the white to evoke the wanting to see what is behind and under, searching for more meaning.

That is my Art Therapy background coming through, finding some meaning evolving from the unknown, after being present to the tactile process of making art.

I sell all my art, as I love to know that my art with its happy colours brings joy to others.

My Facebook site is Fiona Reddoch Art
Instagram site is Fiona_Reddoch_Art

Many thanks to Fiona for sharing her fascinating, connected process and gloriously colourful art with us this month :)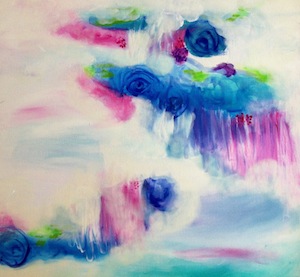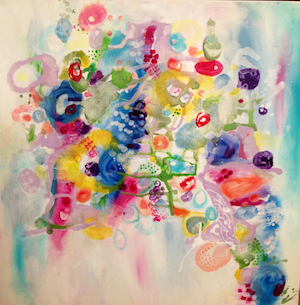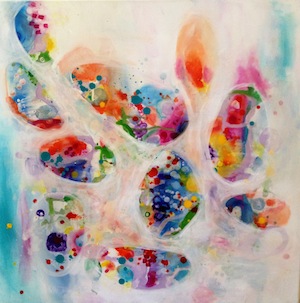 ---


Hope you enjoyed this issue of Acrylics Anonymous! If you have any suggestions, comments or feedback for the ezine or our site, please don't hesitate to contact us.

Until next time, make sure you chuck some paint around!

Cheers from Frankie & Mark :)


---