1st July 2015, issue 040

---

Passionate about painting with acrylics? Need a monthly fix chock full of inspiration? Need some help to take the pain out of your painting process? It's all here for you. Acrylics Anonymous. Zero elitism. Dive in.


---

If you enjoy Acrylics Anonymous, and you know someone who might also enjoy it, you can share by forwarding it to your friends!

If you are receiving this because a friend has forwarded this to you, and you would like to subscribe, click here!


---

Subscribers only…..shhhhhh…sealed section just for you!

Tip of the month

News

Artist In Focus

Links we like

Works in progress…..show us your paintings!





Every month, we will produce a Subscribers Only "sealed section". It could be a painting technique, a short video tip, or anything we can think of that we reckon you might enjoy.

Please let us know what you think, we love your feedback! To leave comments, click here.


Hurrah For Video Clips!

This month we've been back in the studio - filming and creating a simple tip for you on creating distance in your paintings, underwater and on land too.

Create some atmospheric perspective today!

Enjoy!

Click here to access!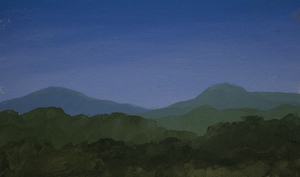 Want Mood?

Reduce your palette right down.

I mean, RIGHT down. Three colours, max.

Make the colour of the pervading light influence everything, and blend everything softly.







New Look Website For Mark

Come on over and have a look over at Mark's newly madeover website! (New look Explore site coming soon!!)

Click here to have a squiz.


---


Perspective Recap

For a re-cap on perspective in painting, including atmospheric perspective, have a read back over this page, at your leisure.

Click here for more info...


---


10,000 Subscribers Can't Be Wrong. Can They??

To celebrate our milestone of 10k Youtube subscribers on the ExploreAcrylics channel, we created another tip which we think you'll enjoy!

Click here for more info.


---

Every month, we choose an Artist from our forum to showcase.

You can even nominate someone if you like. (Or yourself!). To do this, check out the forum and then send us an email! It's that easy.

This month we're focussing on artist Tom Paul Jagg from Manly, NSW, Australia and his foray into impressionism with his painting, "Path In The Fog". Way to create some mood TPJ! Well done :)



read more about TPJ's "Path In The Fog"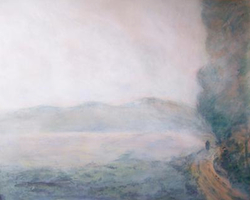 More mood enhancing info.

Free downloads, yippee! I'm especially gleeful when they have useful info, and aren't just cats doing funny things. Get yourself 5 free tips on creating atmospheric perspective in your work, from amazing artist Anthony Waichulis and artistsnetwork.com.

Click here to get your free download!


---

More on creating atmosphere - of a different kind.

This link is all about how to create the right mood at your exhibition. Some great things you should probably know about before your show ;)

Click here for 6 tips on creating the right mood at your show.


---


If you have a link you like, please share it with us! You can contact us to let us know. Thank you!


This is the section where you can "get your name in lights!" (well at least out there in the internet world!).

If you have works in progress you would love to show off, or finished pieces you are particularly proud of, we would love to see them!

We especially like to hear about the story behind the creation.

This month's painting adventure comes from prolifically talented Northern NSW artist, Maria Heaton. Thanks for sharing Maria :)

From Maria:

"Having been primarily a studio painter for over 25 years now, I have always admired those landscape painters who get out in the environment to paint. Its been a "romantic dream " of mine for a while now although the logistics of time, place, sunburn, cold, pesky bugs and the possibility of coming across a snake have always made me put it on the backburner!

Driving the border ranges on Lions road is not for the fainthearted but it was there that I chose for my little getaway. The spectacular mountain scenery was tempting, but it was Running Creek that stole my heart and begged me to paint it. Perhaps it was the fact that this road crosses the creek some 20 or so times on narrow one lane wooden bridges that influenced me!

I arrived and set up camp beside the creek ......and I was excited to be there but realised I had put pressure on myself to produce something on canvas. I spent the afternoon looking about, taking photos, watching the play of light changing on the rock faces, and watching the water flowing in the creek. I did a little drawing to settle the nerves and began to relax.

I decided to wait till the morning and have a fresh start. I realised my own need to be relaxed before I could paint! The sounds of playful creek gurgles soothed me to sleep and I woke enthused to paint.

The sun crept down the steep mountainside quickly, and by 8am my easel was up and I was eager ........there was nobody around thankfully. If I was going to make a mess I didn't need anyone to see it!

ALL those creative doubts and thoughts tried to creep into my head and I consciously pushed them down. There was no place for them to take hold! I chose to work in acrylics this time as I am not set up yet to travel with wet oil paintings.

Plein air work is so different to working in the studio. There is the weather.....time of day .....movement of the sun and changing light to deal with. There is an urgency in the work ......to try and capture a moment in time before the whole scene before you changes. I realised I would have no more than 2 hours to get it down on canvas. I did two paintings that day, and although they are not "finished" to studio standard, that was never the intention.

The challenge of working quickly and under time pressure has paid off and I am very happy with myself and my 2 little paintings. In fact, I left with the biggest smile on my face....not only did I plein air but I did it alone!

Get out there! It's fun!

Maria runs regular painting classes from her studio in Ballina, and can be contacted on 0438867564, or via her Facebook page at Marias FINE ART :)

Thanks once again to Maria for sharing her exciting solo adventure with these wonderful plain air paintings!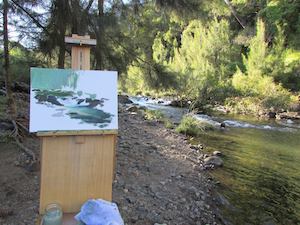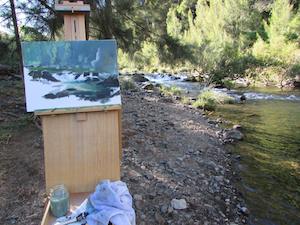 ---


Hope you enjoyed this issue of Acrylics Anonymous! If you have any suggestions, comments or feedback for the ezine or our site, please don't hesitate to contact us.

Until next time, make sure you chuck some paint around!

Cheers from Frankie & Mark :)


---