1st April 2015, issue 037

---

Passionate about painting with acrylics? Need a monthly fix chock full of inspiration? Need some help to take the pain out of your painting process? It's all here for you. Acrylics Anonymous. Zero elitism. Dive in.


---

If you enjoy Acrylics Anonymous, and you know someone who might also enjoy it, you can share by forwarding it to your friends!

If you are receiving this because a friend has forwarded this to you, and you would like to subscribe, click here!


---

Subscribers only…..shhhhhh…sealed section just for you!

Tip of the month

News

Artist In Focus

Links we like

Works in progress…..show us your paintings!





Every month, we will produce a Subscribers Only "sealed section". It could be a painting technique, a short video tip, or anything we can think of that we reckon you might enjoy.

Please let us know what you think, we love your feedback! To leave comments, click here.



More video fun for you!

Yep….Let's literally chuck some paint around!

Hope you get heaps out of this one guys!

Click here to access!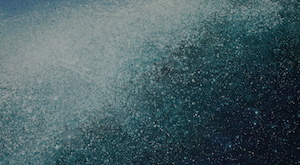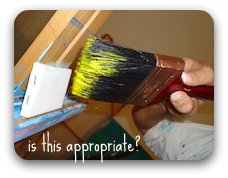 Know Thy Brushes!


Take time to work out exactly what each of your brushes can do. Chances are you have never taken the time to play with just one brush, on its side, on its edge, loaded with paint or dry as a bone.

Make it your mission to make as many marks as you can with just one brush. The better you know them, the better they work for you!







Splattering With Acrylics

Learn how to create dimension and have some fun while venting some frustration. Nothing like a good paint throwing session!

Click here to read more…


---


More Workshops

Mark had a hoot while in WA a couple of weeks ago! Please let us know if you'd like a workshop in your area. You never know where we'll be next!

Contact us...


---

Welcome to our new segment! Every month, we will choose an Artist from our forum to showcase.

You can even nominate someone if you like. (Or yourself!). To do this, check out the forum and then send us an email! It's that easy.

This month we're focussing on artist Jane Cochrane from the UK, and her work "Birds Of A Feather" Congratulations! Jane has had many submissions on the forum, and this is just one of the many which shine :) Gorgeous purple shadows! Well done Jane!



read more about Jane's "Birds of a Feather"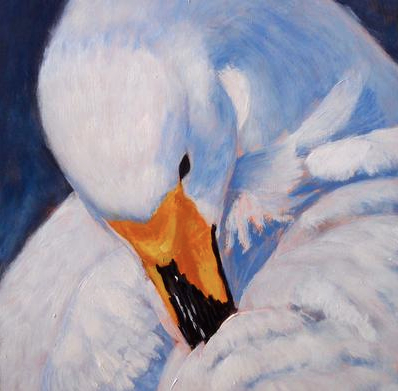 Warning! Annoying upbeat young fella coming up!
Kinda funny, kinda annoying Youtuber Matthew Watts might just help get your creative juices flowing in new ways. Disclaimer: might!!

Check out Matthew here.


---

I have been lucky enough to know and work with this amazing Aussie artist Asphyxia. An inspiration in too many ways to list, she is generous in sharing her artistic journey, extremely creative, driven and enthusiastic about her process. Not to mention kind and beautiful to boot :)

Check out Asphyxia's fancy online folio here!


---


If you have a link you like, please share it with us! You can contact us to let us know. Thank you!


This is the section where you can "get your name in lights!" (well at least out there in the internet world!).

If you have works in progress you would love to show off, or finished pieces you are particularly proud of, we would love to see them!

We especially like to hear about the story behind the creation.

This month's painting is from Narelle Bretherton, fellow member of our Lennox Arts Collective, and amazing artist and completely loopy to boot (in a good way of course :) From Narelle:

Angus

"It's a portrait, but not in the sense of a traditional portrait - I wanted it to be quirky and fun, capturing my son's personality, not just his face. So the painting is of him excitedly holding up his monster art work, and as he did it, I grabbed the camera cause I thought "that'll make a great painting!".

I like painting on plywood, it's a change from canvas, and creates an interesting texture and surface.

I did have to concentrate on sketching this image out properly first - I couldn't be as loose as I normally am, and had to get a proper foundation in first to get proportions and shapes correct.

I really enjoyed painting the feathers - I left them till last (like the best part of a meal). I knew it would finish the painting off really nicely. I cropped it similarly to the photograph - I often see my paintings first as a quick snapshot, almost photo-like.

I'm really interested in capturing little moments that would normally slip by in my painting practise. This is capturing how proud Angus was of his own artwork."

Thanks so much Narelle - more please!!! You can check out more of Narelle's art over on her Instagram @narellebrethertonart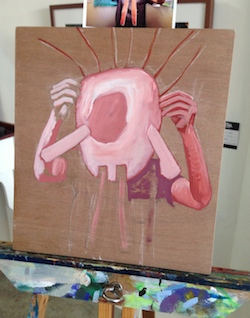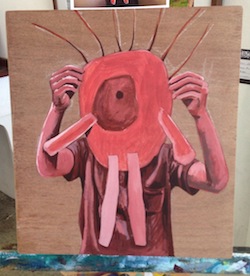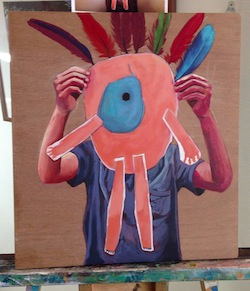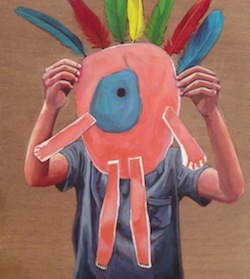 ---


Hope you enjoyed this issue of Acrylics Anonymous! If you have any suggestions, comments or feedback for the ezine or our site, please don't hesitate to contact us.

Until next time, make sure you chuck some paint around!

Cheers from Frankie & Mark :)


---