How to Paint with Mark Waller
Water - Foam & Whitewash DVD
AUD$42.00
---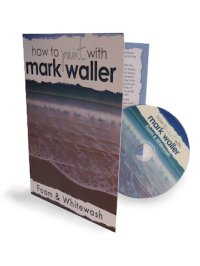 Want to paint great waves?  Understand waves?  Learn how whitewash behaves?  It's all here for you.
Building on from Mark's Water Fundamentals DVD tutorial, Water - Foam & Whitewash dives into more detail to create your own convincing waves & wavelets, whitewash trails and foam.
AUD $42.00
>> Suitable For All Skill Levels <<
>> Use Acrylics or Oils <<
You will discover:
How to create volume and depth in your whitewash

Creating tiny wavelets and suds trails

Wave and whitewash behaviour and appearance

Using reflections to shape larger waves and create realism

How to build layers for dimension and body

How tiny details make worlds of difference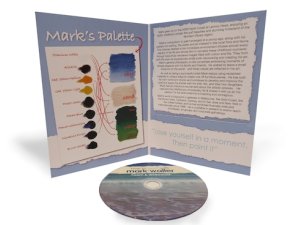 ---
Running time approx 34 mins
PAL region free 16:9 (this means you can play on DVD players in the southern hemisphere, or on your computer anywhere in the world). 
Click here for our downloadable version of this DVD.

English

Stereo

Colour

DVD sleeve printed on recycled card

AUD$42.00
---
---
Testimonials:
For more info about Mark and his gorgeous paintings, click here.
---
Purchase Mark's 3-pack of DVDs and SAVE!  
Only AUD$110.00
---
Back to Explore Acrylic Painting Home Page
---