How to Paint with Mark Waller
Tips & Techniques DVD
AUD$42.00
---
Want to start painting?  Not sure where to begin?  Or, already know how to paint and need some new tricks?
Lets get you inspired to paint AND accelerate your learning! 
In this DVD, Mark shares a mixed bag of his best loved acrylic painting tips and techniques he wishes he knew 30 years ago.
AUD $42.00
>> Suitable For All Skill Levels <<
>> Use Acrylics or Oils <<
You will discover:
How to allow your creativity to flow with the right set up from the beginning.  Tips to get you started.

Painting surface overview - pitfalls & benefits of different surfaces.

Acrylic painting mediums - do you need any?  Some handy, unexpected uses for common mediums.

How breaking your painting process into stages can help frame your mind correctly and even warm you up for a day of painting.

How to keep yourself lit up about painting - it should be fun!

Exercises to create simple but stunning effects on the beach.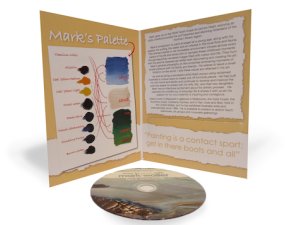 ---
Running time approx 38 mins
PAL region free 16:9 (this means you can play on DVD players in the southern hemisphere, or on your computer anywhere in the world). 
Click here for our downloadable version of this DVD.

English

Stereo

Colour

DVD sleeve printed on recycled card

AUD$42.00
---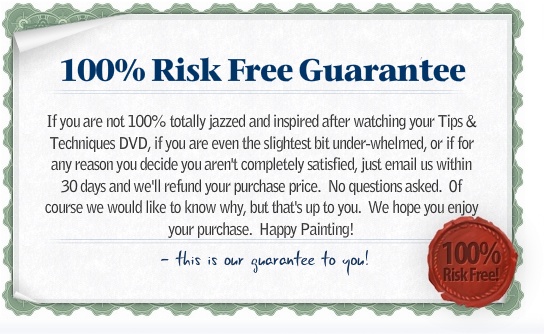 ---
Testimonials:
For more info about Mark and his gorgeous paintings, click here.
---
Purchase Mark's 3-pack of DVDs and SAVE!  
Only AUD$110.00
---
Back to Explore Acrylic Painting Home Page
---